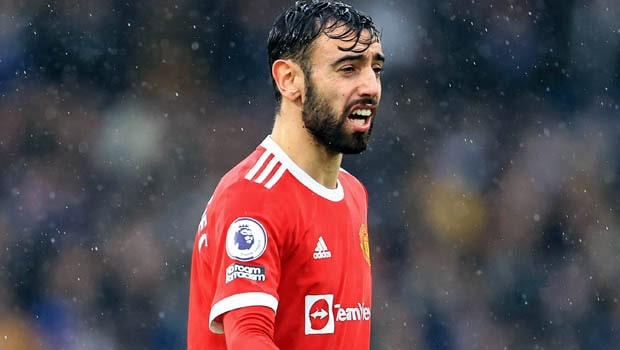 Manchester United midfielder Bruno Fernandes was delighted with the performance of his team after they defeated Leeds United by 4-2 at the Elland Road on Sunday. United's skipper Harry Maguire scored through a header in the 34th minute of the game.
In fact, Maguire's goal was the first for United from a set-piece in this season for the club. Fernandes, who himself also scored through a header in the stoppage time of the first half, was happy that his team was able to break the unwanted streak.
In fact, Manchester United completely dominated the first half of the game as they came up with a dominating display.
"It was good to see," the Portuguese told MUTV (via Manchester Evening News). "We are improving on that. It is tough to score goals, and we have scored against Burnley too. Unlucky for us, the referee saw a foul there. It is about improving and keeping doing the right things.
"The main point is scoring goals, from set-pieces, anywhere. We have to score. The result was on our side, goals, and a great performance, I think."
On the other hand, Leeds United to able to bounce back after the first half. Rodrigo Moreno scored for the hosts in the 53rd minute. Furthermore, Raphinha equalized after one minute for the home side. However, Fernandes feels Raphinha's goal shouldn't have counted as Adam Foreshaw had fouled him.
"I think it was a foul because when I passed the ball with my right foot, he stamped on my left. Obviously, I didn't see if he touched the ball. It is English football, so I have to get used to it. So it is okay."
Meanwhile, the Red Devils were able to bounce back as both of their substitute scored for them. Fred helped the team in taking the lead in the 70th minute whereas Elanga scored in the 88th minute.
Leave a comment