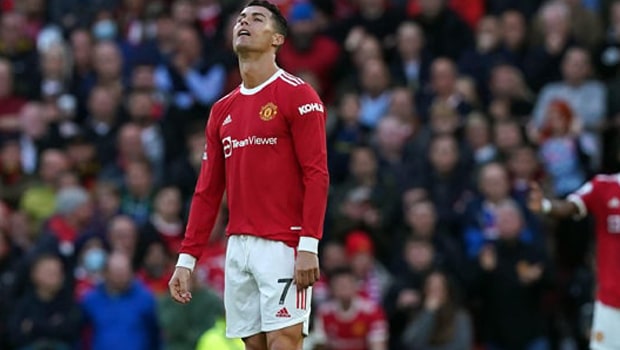 Former English footballer Kevin Campbell believes Gary Neville was harsh in his assessment of Cristiano Ronaldo after the Sky Sports pundit lashed out at the club's striker following a 1-1 draw against Newcastle United at St. James Park. Neville had said that Ronaldo is putting pressure on his teammates as he didn't clap for the fans after the game and seemed irritated.
The former Manchester United right-back added Ronaldo and Bruno Fernandes are whingeing and it is not a good sign for the team as it is putting pressure on the young players.
However, Kevin Campbell reckons Ronaldo will tell the players if they are not doing well and he is a team player, who looks to get the best out of everybody. CR7 has all the experience under his belt and he is a leader within the group, who always looks to motivate the young players, according to Campbell.
"Ronaldo is a player who has seen it, done it, and got the t-shirt. If players aren't doing things right, he will tell them. There's no hiding place when you're out there on that pitch with arguably one of the greatest players ever.
"It's all very well saying that he has to help the youngsters and put his arm around them, but when you're on the pitch you need to have that ruthless streak. Neville is being a little bit harsh on him. Ronaldo is the one who is carrying Man United right now. The rest aren't up to standard.
"We saw him keep Solskjaer in a job for an extra two months, let's be honest. It's a bit rich to all of a sudden say he's not pulling his weight at the club," Campbell told Football Insider's Ewan Kingsbury.
Meanwhile, Ronaldo was upset after the team dropped points against Newcastle United, which is placed among the bottom three in the standings. However, Manchester United was able to bounce stronger against Burnley as they won by 3-1 as Scott McTominay and Cristiano Ronaldo scored while Ben Mee scored an own goal.
Red Devils will next face Wolves on Monday at Old Trafford.
Leave a comment