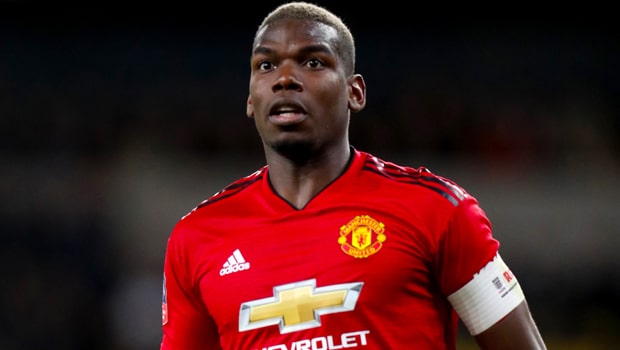 Paul Pogba says he is 'happy' at Manchester United right now, though he admits that Real Madrid remains the 'dream club' for any player.
The France midfielder has praised United's caretaker manager Ole Gunnar Solskjaer and says that he is content to be back playing regularly, after his struggles during Jose Mourinho's reign.
The Red Devils' record signing isn't about to rule out a future link up with Real Madrid, where compatriot Zinedine Zidane has just started a second term as manager.
"At the moment I'm happy in Manchester. I play. There's a new coach," Pogba insisted.
But he also told a news conference: "Real Madrid is one of the biggest clubs in the world. I've always said it is a dream club for every player."
Pogba is under contract until 2021 at Old Trafford and he appears keen to see Solskjaer handed the manager's job on a full-time following his impressive sequence of results since December.
The Norwegian's impact speaks for itself, according to the World Cup-winning star.
"The results have been great. I have a great relationship with him; he has a great relationship with the players," Pogba said of Solskjaer.
"When a player is happy, he wants to keep being happy. Solskjaer deserves it. He knows the club, he knows everything about the club.
"He is a really happy coach that gave confidence back to the players. This gave us the freedom to play and enjoy football again because maybe we lost that with the results we had before."
France are 5.25 to beat Moldova 3-0 in their opening Euro 2020 qualifier on Friday evening.
Leave a comment