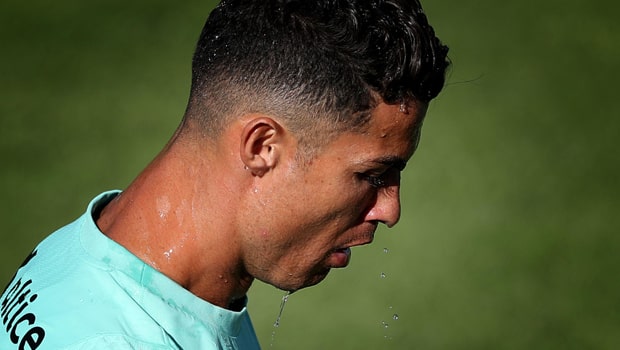 After discussions between Juventus and Manchester City fizzled out this week, Manchester United submitted a formal bid to bring back the former United star on a two-year contract worth approximately €25 million.
"They were satisfied with the business they had done, I was told even two weeks ago the bulk of their business had been done, and they had filled their priority positions," Sky Sports News' Dharmesh Sheth said on the Transfer Show. "The feeling was that he was going to City – up until Solskjaer's news conference early on today. His body language gave it away for one, as well as what he said. Simply because when he was asked about Ronaldo, we were expecting him to straight bat it away, but that didn't happen. For him to come out and say that in a news conference was incredible, and we were thinking this is on, suddenly! Then it emerged Mendes had approached United about a deal, and the speed at which it has accelerated has even surprised me."
Since Ronaldo's EPL debute back in 2003, he has scored 476 goals in 586 league appearances, the most of any player in the big-five European leagues in this time.
"Welcome home, Cristiano," the official Manchester United Twitter feed said on 27 Aug.
Ronaldo's agent Jorge Mendes confirmed the deal.
"Manchester United is delighted to confirm that the club has reached agreement with Juventus for the transfer of Cristiano Ronaldo, subject to agreement of personal terms, visa and medical," United's official statement said. "Cristiano, a five-time Ballon d'Or winner, has so far won over 30 major trophies during his career, including five UEFA Champions League titles, four FIFA Club World Cups, seven league titles in England, Spain and Italy, and the European Championship for his native Portugal. Everyone at the club looks forward to welcoming Cristiano back to Manchester."
Valentina Fass, a reporter for Sky News in Italy, mentioned this week that United has always held a special place in Ronaldo's mind. The 'return' to Old Trafford is a storybook ending.
Ronaldo scored 118 goals in 292 games during his first stint with United.
Leave a comment