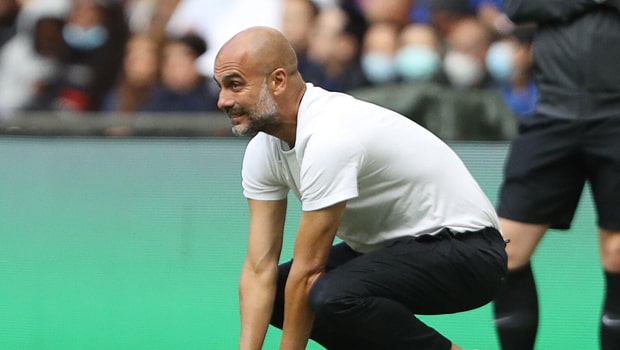 Manchester City boss Pep Guardiola signed a new contract with the club last November. The new deal ties the 50-year-old to the Citizens until the 2022/23 season.
In fact, City would be the club at which Guardiola has spent the most time. But Pep has said he has no plans to stay at the club beyond the 2022/23 season and already has an exit plan.
Guardiola has said he needs to take a break as the Premier League is too demanding and competitive. Pep intends to leave the club when his contract expires and then take a well-deserved break.
But Pep does not intend to stay away from the hot seat for long and is clear about what he wants his next role to be.
During an XP Investimentos event, Pep revealed his plans for the future and said: "Next step will be a national team, if there is a possibility. A national team is the next step.
"I must take a break after seven years (at City). I need to stop and see, learn from other coaches, and maybe take that path.
"I would like to train for a European Championship, a Copa America, a World Cup".
Guardiola is one of the most successful coaches in the world. In fact, he managed to lead Barcelona to a historic treble in his first season in charge of the club.
The Barca board took a big risk in promoting Pep as the first-team coach after only spending one season in charge of the B team.
There is no doubt that when Pep leaves City, he will have plenty of offers from national teams. However, it seems that the coach has a particular affinity for the Brazilian team.
Leave a comment