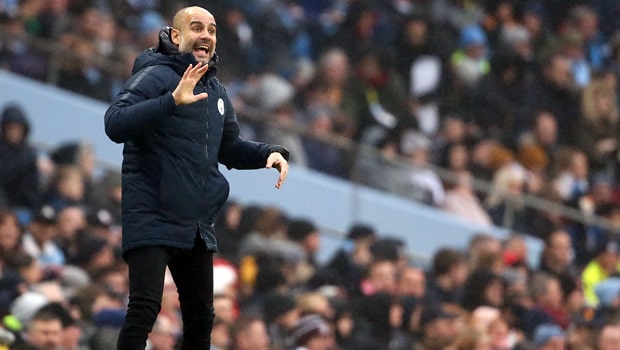 Manchester City boss Pep Guardiola has told young players to trust that their clubs want what is best for them, even if that means going out on loan to learn their trade.
The Spaniard was speaking after City teenager Brahim Diaz elected to join Real Madrid this week in a cut-price deal, with his Etihad Stadium contract set to expire in the summer.
The fee that could rise to £22m in time, but Guardiola says City were in no rush to sell their youngster.
According to Guardiola, youngsters are finding it tougher to break into the first team at Europe's biggest clubs and, he warns, they must consider the path of going on loan to gain experience.
"They win opportunities on the field," said the former Barcelona and Bayern Munich boss.
"But you have to take a look at all the big clubs in Europe, how many young players that are in the first team immediately. Young players need time.
"David Silva, for example, he went on loan to become what he is right now. Some players have patience and trust in what the club wants to do, some don't."
Jadon Sancho, who left City in 2017 for Borussia Dortmund, has established himself in the first team at the Bundesliga side and is now an England international.
Phil Foden on the other hand remains at City, content to try and work his way into Guardiola's thoughts regularly. The Premier League champions will remain happy to allow players to walk away, if that is their desire.
"Like I said many times, I don't want people that don't want to stay here," he added.
"We did with Brahim everything we have done with Phil (Foden) and with Jadon – important players and we did absolutely everything. The only one who decides to stay is Phil.
"We wish him all the best. Real Madrid is not a bad step, so hopefully he can take the minutes he wants and that he didn't want here for many reasons."
Manchester City are 2.20 to retain the Premier League title this season, while leaders Liverpool are favourites at 1.80.
Leave a comment