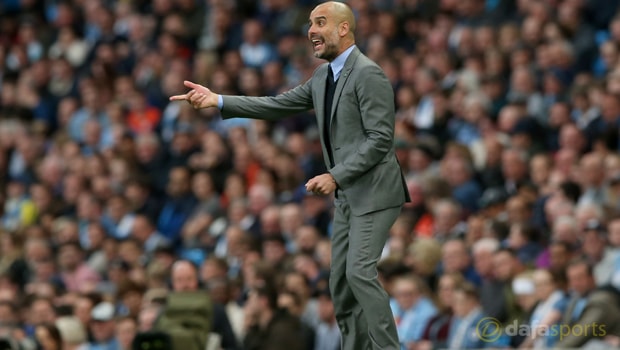 Manchester City boss Pep Guardiola is content with the way his squad is coming together after admitting that he inherited an aging group.
The Spaniard believes City are still a long way off competing with the Europe's top clubs but he is at least happy that progress is being made.
Guardiola has already added playmaker Bernardo Silva and goalkeeper Ederson Moraes to his squad this summer, while they are closing in on deals for full-backs Dani Alves, Benjamin Mendy and Kyle Walker.
Many of the players Guardiola has brought in have brought the age profile of his squad downwards, and that is something the former Barcelona and Bayern Munich coach says was necessary.
"It was one of the oldest on average in the Premier League," Guardiola said. "It was a club which had seen much success, but had grown old.
"We rejuvenated them by adding Gabriel Jesus, [Ilkay] Gundogan, [Leroy] Sane and we need to keep doing that.
I have played with eight or nine players of [Manuel] Pellegrini's team. They are good, but we must add more young players."
Man City were eliminated by Monaco in the last-16 of the Champions League last season, the first time in Guardiola has failed to reach the last-four as a manager.
He says it is important that people remember where City are coming from, and how tough the journey ahead still remains.
"This year we weren't there but you must realise that even Barcelona haven't made it to semi-finals each year," he told Catalan newspaper L'Esportiu.
"City are a great club, they have played in the Champions League for five straight years, they are the only Premier League club to have done that.
But to reach the level of Barca, Real Madrid, Bayern [Munich], Juventus, that is very complicated. You need time – a decade."
Leave a comment