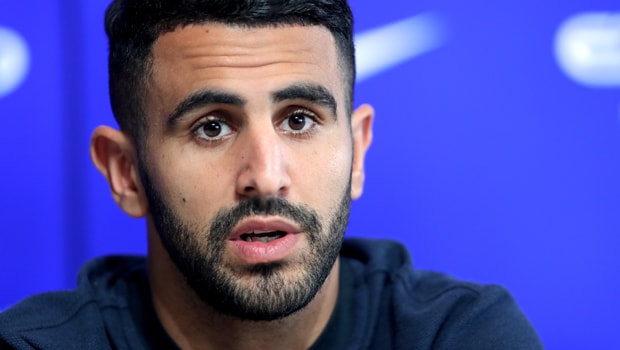 Manchester City winger Riyad Mahrez has thanked Leicester and spoke about the "amazing memories" he made at the club following his £60million move earlier this week.
The Algeria international ended months of speculation about his future after finally signing a long-term deal with the Premier League champions.
Mahrez was wanted by City in January but the Citizens had a deal turned down on deadline day.
The 27-year-old missed two games after the collapsed move before eventually returning to action to help the Foxes finish in the top 10 in the Premier League.
Mahrez failed to return to pre-season training with Leicester as his move gathered pace but he has thanked the club and their fans for four amazing years after his exit from Le Havre, with the highlight the unexpected title triumph in 2016.
"To all Leicester fans, we have made some amazing memories and history together," Mahrez said on his Twitter account.
"Winning the Premiership against all odds was just something else and none of this would have been possible without your extraordinary support for me and the team.
"I want to thank all of you for welcoming me to the club right from the start and continuing to give me the belief and encouragement to achieve what we have together.
"I would also like to thank my teammates, staff and everyone at the club who have become a big part of my life in the last few years.
"Now it's time for me to move on and try to build on what I have developed here, but I will always remember my time at the club with great joy and pride.
"Thank you, Thank you, Thank you."
Leave a comment