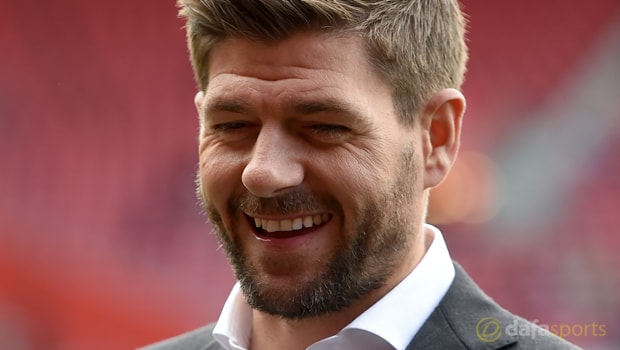 Steven Gerrard has warned Liverpool's youngsters that they will need to be "world class" if they want to break into the first team.
The former Reds skipper is currently in charge of the under-18s and provides the perfect role model for his charges, having himself come through the ranks at Anfield.
Boss Jurgen Klopp has shown in his time at the club that he is happy to give youth a chance, although none of the Anfield starlets have truly established themselves under his tutelage.
Liverpool's return to the Champions League means the German will be keen to rotate in order to ensure his side remain competitive on all fronts.
The Merseysiders are 26.00 to win a sixth European Cup, while they are currently 11.00 to top the Premier League standings.
Gerrard admits he has high hopes for a number of those at his disposal but has told them that anything other than the highest standards will see them fall short of making their mark at the club.
"There's a lot of talent, a lot of talent, but I've said it before and I'll say it again: to play for Liverpool's first team, you've got to be world-class,"
Gerrard told the club's official website. "You've got to be world-class every day; the values of our club will never change, so I am not going to come in and try and change any of the values.
"It'll be more of the same, but trying to tell them that every single day you've got to be obsessed to play for Liverpool's first team.
"We've got a job to do and that's to try and push them and get every single bit of effort and determination."
Leave a comment