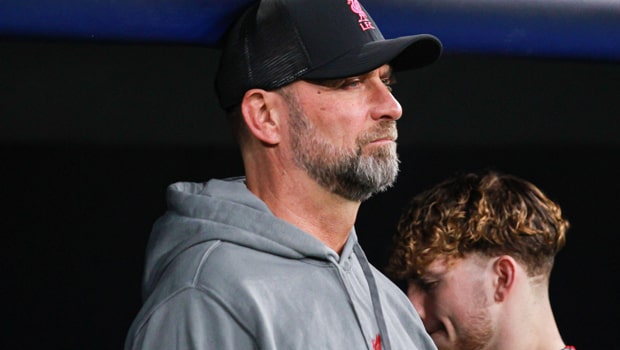 Under Jurgen Klopp's guidance, Liverpool Football Club faces a critical juncture as the German manager aims to bolster the team's competitiveness. However, there are growing concerns that this could be Klopp's final season in charge of the renowned red club due to unsatisfactory results.
As part of their efforts to revive the team's fortunes, Liverpool is contemplating a transfer move for Federico Chiesa, the talented Italian forward currently plying his trade at Juventus. The Reds had previously expressed interest in Chiesa, and reports suggest that Klopp drives the talented winger's pursuit. Chiesa's versatility and goal-scoring ability would provide a much-needed boost to Liverpool's attacking options.
Jurgen Klopp, a revered figure in the football world, has been instrumental in transforming Liverpool into a formidable force. However, recent seasons have seen a dip in the team's performance, prompting Klopp to undertake a mission to enhance the club's competitiveness.
Despite narrowly missing out on the Premier League title and falling short in the Champions League, Klopp remains undeterred and believes these setbacks can fuel the team's motivation to secure significant honors.
Liverpool's disappointing campaign in recent times has necessitated a proactive approach in the transfer market. The team's lackluster performance, combined with injuries to key players, has impacted their ability to maintain a high level of play. The midfield, in particular, has been identified as an area requiring improvement. The team's heavy-metal style of football, which relies on aggression, athleticism, and dynamism, has been compromised due to the midfield's shortcomings.
The underwhelming results have raised speculations about Klopp's future at Liverpool. While there is no official confirmation, it is plausible that this could be his final season in charge of the club. Klopp's tenure has witnessed remarkable success, including winning the Premier League and Champions League titles. However, the inability to replicate those achievements in recent campaigns has led to questions about the sustainability of his project at Liverpool.
Leave a comment