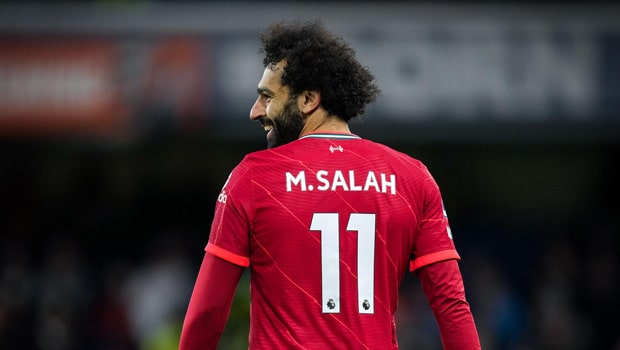 Liverpool talisman striker Mohamed Salah has stated he wants to stay at the club but the final call is not in his hands. The forward has clarified what he wants in his new contract and feels the decision to sign him again is with Liverpool's administration.
The Egyptian has been in Anfield for the last four years and he is currently playing the fifth season for the Reds. The linchpin said that what he is asking for is not crazy and he would want to continue at the club.
Speaking to GQ Magazine (via The Sun), the Liverpool footballer said: "I want to stay, but it's not in my hands. It's in their hands. They know what I want. I'm not asking for crazy stuff."
Salah added that he loves Liverpool fans and the fans have showered love on him but the final decision is with the management.
"The thing is when you ask for something and they show you they can give you something, because they appreciate what you did for the club. I've been here for my fifth year now. I know the club very well. I love the fans. The fans love me. But with the administration, they have [been] told the situation. It's in their hands."
Meanwhile, Mohamed Salah has played an instrumental role in the success of Liverpool since he has joined the club. Salah has bamboozled the opposition defense with his incredible dribbling skills and it is almost impossible to put the brakes on him if he gets on a roll.
Salah has been once again a top performer for the Reds in the ongoing season as he has scored 23 goals in 26 matches across all competitions.
The Egyptian has 18 months remaining on his contract with Liverpool. The striker reportedly wants a massive hike in his salary which would see him earn close to £500,000-a-week.
Liverpool will next play Crystal Palace on 23rd January.
Leave a comment