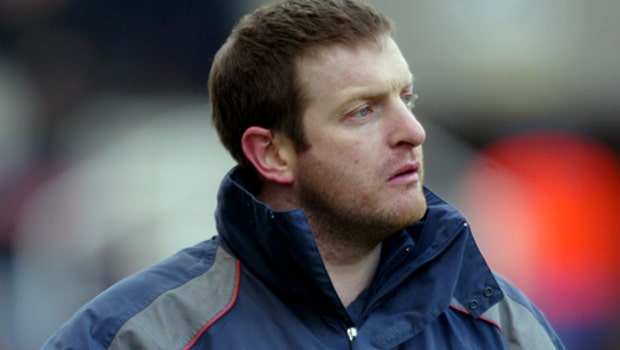 Former Leicester City defender Gerry Taggart feels the exciting mix of young players emerging in the first-team squad signals better times ahead for the club.
Taggart's compatriot Brendan Rodgers has come in as manager at the King Power Stadium and the ex-Liverpool and Celtic boss has laid a fine foundation for next term with some excellent results and performances.
Rodgers has already started to implement his style of play on the team and the players have been full of praise for their new boss.
Taggart, who lifted the League Cup at Leicester in 2000, has watched the Foxes throughout the campaign and feels there are significant positives.
Jamie Vardy struck the winner at Stamford Bridge in December in a 1-0 win and Taggart felt that success at Chelsea – under Claude Puel – was amongst their best displays, while highlighting the feel-good factor that Rodgers quickly fostered.
"It's been an interesting season, a bit of a rollercoaster really," said the Northern Irishman. "We've had some really, really good performances.
The one that sticks out to me is Chelsea away. "The way they've finished the season, there are a lot of positive vibes around the place.
"It's really looking positive, the players seem really positive when you speak to them. That's good moving forward because it's important during the close season, they move it into the next season."
Academy graduate Ben Chilwell made his England debut in September, while the likes of Harvey Barnes scored his maiden Premier League goal and Hamza Choudhury was instrumental at times.
"The plan is to bring youth through. You could say that's part of the season of why it's been a bit of a topsy-turvy season.
They're an inexperienced side, but it's a very exciting bunch of players that are ready for next season," he added.
"That's the goal, to bring players through, and that's why the infrastructure has been put in place at the Academy. All that investment is being repaid with the likes of Harvey Barnes, Ben Chilwell and Hamza Choudhury."
Leave a comment