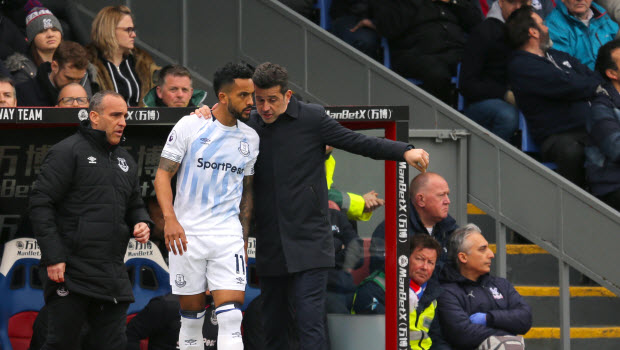 Everton coach Marco Silva says he is not surprised that Burnley survived relegation and he is expected a tough battle on Friday evening.
The Toffees have enjoyed a superb few weeks, winning four of their last six matches in the Premier League to give themselves a glimmer of hope in the race for the top seven.
Silva's side beat Manchester United 4-0 during that time and they are now preparing for their final home game of the season. Burnley have also enjoyed a good run of late, with their four-match unbeaten run coming to an end last week against Manchester City as they went down 1-0 at Turf Moor.
Sean Dyche's side flirted with relegation for the majority of the season but Silva claims he is not surprised that they have avoided the drop. "It was not a surprise to me, to be honest with you, what they did.
Of course, we achieved an important win, a very good result in that day, but a football match is always different," he said. "They remain in the Premier League but it's not a surprise to me. It's always a tough team to play against and it will be tough again tomorrow.
They deserve to remain in the Premier League." Everton are 1.60 favourites to claim all three points, with the draw 4.00. Burnley remain 6.00 to claim a win away from home but Silva could be set to recall two first-team stars.
Defender Yerry Mina and forward Theo Walcott are both in contention after struggling with injuries of late. Confirming their return, Silva added: "They are OK. They are working with the team and they are fit."
Leave a comment