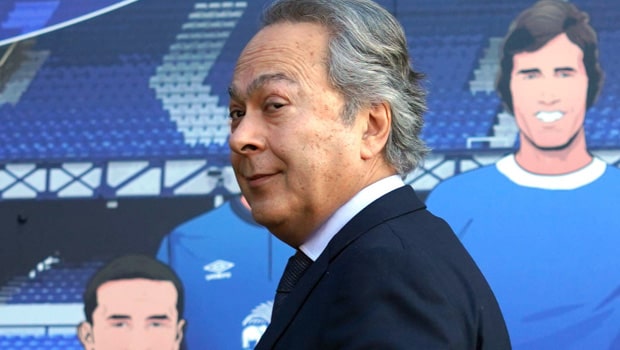 Farhad Moshiri, the owner of Everton, was looking for partners to finance the change of house of the toffees.
Goodison Park will no longer be the club's home, with the move to the new stadium built on the banks of the River Mersey being planned for the 2024–25 season.
Moshiri contacted Peter Kenyon, a former executive of clubs such as Manchester United and Chelsea, to see if they could agree to partner in the construction he is carrying out in Bramley-Moore.
But the consortium led by Kenyon, and of which mining tycoon John L. Thornton and real estate entrepreneur Maciek Kaminski are also part, were interested in more than just lending a hand with the financing of the new stadium.
The Athletic reports that the consortium discussed buying a sizeable chunk of Moshiri's shares to gain control of Everton.
Last season was dismal for the club that was on the verge of relegation for the first time since 1951. It also lost one of its leading investors, Alisher Usmanov, after the Russian invasion of Ukraine.  As a result, several groups have become interested in acquiring a majority shareholding in the club.
For now, Moshiri is not in a hurry to sell the club since, in the long term, the club's valuation would rise. When Everton move into their new home in 2024, the club's valuation could jump to £1bn, double the current valuation.
But many are wondering if Moshiri will be able to last two years, as fans are demanding a change in direction, and protests have been taking place calling for his departure.
Leave a comment