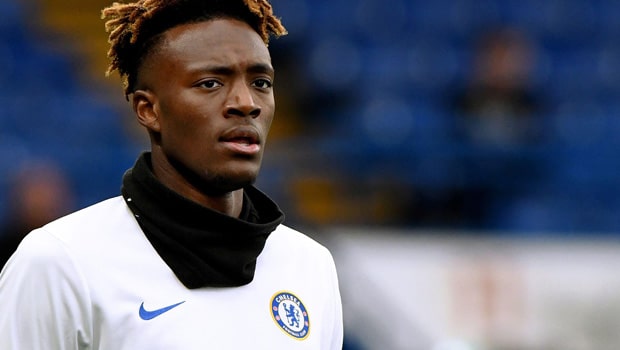 Chelsea boss Thomas Tuchel has revealed the reasons behind the absence of striker Tammy Abraham from the 0-0 draw with Manchester United in the Premier League at the weekend.
The German manager preferred a 3-4-2-1 formation on Sunday with Olivier Giroud leading the line from the front in the backdrop of his winning goal in the 1-0 win over Atletico Madrid in the first leg of their UEFA Champions League Round of 16 clashes.
Tammy Abraham did not play in that match and he has not played since he started in Chelsea's 1-1 draw against Southampton.
He has now failed to feature for Chelsea in two consecutive matches and as well failed to score for the Blues in the Premier League since December 26.
Tuchel has stated that the player's absence is nothing to read into but the player is quite unlucky.
"He lacks a little bit of luck, Tammy, not only in games but also in training," Tuchel said on Wednesday. Once the last touch comes back, and he's fighting for it now, he will stay a player that we will push for. It's my job to push him to his limits and we will not stop doing this". Tuchel said.
Furthermore, he explained that the player is not being punished nor being sent a signal.
Meanwhile, Tammy Abraham has 12 goals for the Blues this season in all competition albeit his availability for the league game against Liverpool on Thursday is in doubt.
Chelsea is in fifth with 44 points with one point more than Liverpool ahead of Thursday's game.
They will play Everton and Leeds United also before facing Atletico Madrid in the second leg of the UEFA Champions League Round of 16 clashes at Stamford Bridge on the 13th of March.
Leave a comment