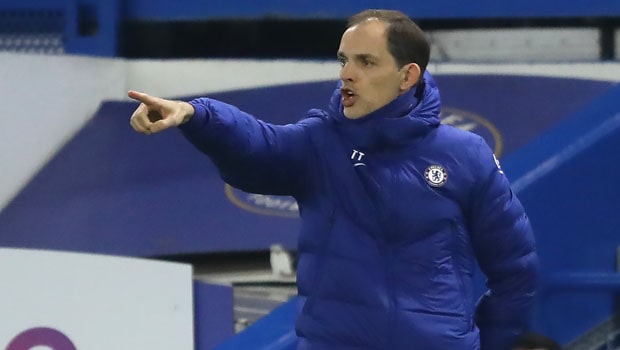 Thomas Tuchel, the new man at Stamford Bridge, had his first match with Chelsea Wednesday as a new era kicked off for the Blues. The Wolves held Chelsea to a stalemate, but Chelsea already saw an immediate difference in style of play with Tuchel in place.
"It's definitely a change of identity," said Peter Crouch, now a sports analyst with BT Sports.
Tuchel replaced Mason Mount and Reece James with Jorginho and Cesar Azpilicueta, in addition to create more opportunities for Callum Hudson-Odoi as a wing-back. He promised more attacking football, and the initial moves signaled exactly that.
"An intense game, teams with winning mentality who can defend hard and strong, compact and solid as a group," Tuchel said earlier in the week. "We want to create this."
Despite the goalless draw, there were a few factors to applaud for Chelsea. They dominated possession 79% to 21%, and had nearly four times as many passes as the Wolves. 14 shots overall, with just 5 on target. 12 corners won, with just 2 offsides penalties against them.
"I enjoyed it a lot because I was very happy with the intensity, the attitude, energy and quality of my team, we were well organized, had a lot of ball recoveries in the last third, never lacked intensity," Tuchel said to BBC after his first match with Chelsea.
The draw Wednesday moved Chelsea ahead of Arsenal for the No. 8 spot in the Premier League standings.
"Dribbling, runs, one-on-ones, intensity – defensively he had to help in a back five, we didn't want to suffer too much [when opposition had] ball in possession," Tuchel added specifically about Hudson-Odoi's play. "Callum was the key on the side with his speed and confidence."
Chelsea's next Premier League fixture is set for Sunday, Jan. 31, at home vs Burnley.
Leave a comment