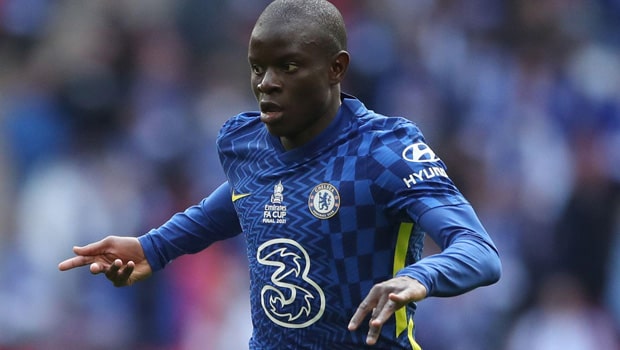 Chelsea will have to navigate a difficult UEFA Champions League tie against Juventus on Wednesday without French midfielder N'golo Kante who has been ruled out
A statement released on Tuesday revealed that the 2018 World Cup winner had tested positive for COVID-19 and will be in isolation for ten days meaning he will miss Chelsea's UEFA Champions League tie against Juventus in Turin and Southampton in the Premier League on Saturday.
There are also indications that he could miss France's next international game for the October FIFA window.
Chelsea will also be without Reece James who suffered an injury against Southampton in a 1-0 loss at the weekend in the Premier League.
The Blues will hope to bounce back to winning ways after losing to Pep Guardiola's side in the Premier League this weekend.
Meanwhile, Chelsea won their first UEFA Champions League game of the season against Porto with a 1-0 win courtsey Romelu Lukaku.
Juventus on the other hand are building up their confidence after back to back  3-2 win against Spezia and Sampdoria  respectively.
Juventus had it easier against Malmo away in Sweden with a 3-0 victory on matchday one if the UEFA Champions League this season.
There will be a repeat of the 2020/2021 Europa league final in Poland between Manchester United and Villarreal on Wednesday but this time at the Old Trafford and without the sensational penalty shootout.
Manchester United will be hoping to bounce back from back to back losses against West Ham United's in the Carabao Cup before gwtting beat by Aaton Villa on Sunday.
On Tuesday, Lionel Messi and former Everton midfielder Idrissa Gana Gueye were on target in Manchester City's 2-0 loss in Paris.
However, Liverpool continue to dominate having pushed a Porto to a 5-1 loss as well with Roberto Firmino and Mohammed Salah scoring a brace, while Sadio Mane scored once.
Leave a comment