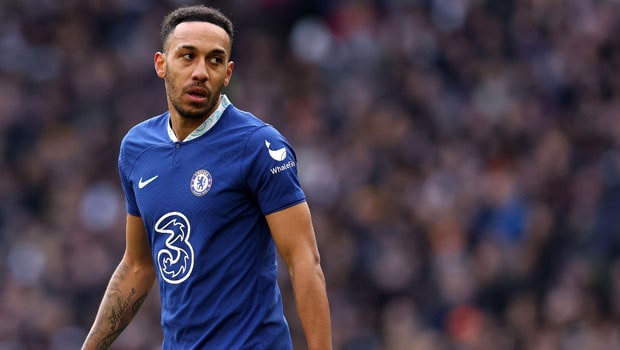 Pierre-Emerick Aubameyang has failed to find form at Chelsea. The player joined the Blues on a two-year deal, and the club paid Barcelona £ 12 million for his transfer.
Aubameyang started his campaign quite well at Stanford Bridge, where he scored a goal against Crystal Palace and in both Champions League group stage clashes against AC Milan. But this season, the player has only scored three goals and has not positively impacted the club.
Rumors suggest that the player feels uncomfortable since Thomas Tuchel asked for him to join the club. Both knew each other well from their time at Dortmund, and the German coach knew well how to get the most out of the Gabonese. However, with Tuchel out of the club, things changed drastically.
Several sources mention that both Barcelona and AC Milan have expressed interest in the player, but with the condition of not having to pay for his signing, something that does not work for the Blues.
However, Chelsea will likely be forced to let the player go for free since he is not part of the club's plans, and they need to free up space for possible additions in the next transfer window.
In addition, Chelsea is in a difficult situation where they desperately need to sell several players to comply with the Premier League's Financial Fair Play regulations.
Despite Todd Boehly's heavy investment of over £600m in new players the club has reported losses of £121million. They will not participate in any European tournament next season, further decreasing their income.
According to football finance expert Kieran Maguire, the best option for the club is to sell several players to raise money.
"The one thing Chelsea have in their favour is that they have a very large squad, so they are in a position to raise money by selling players in the summer," Maguire explained. "We have already seen speculation about Mason Mount and Conor Gallagher being sold."
Leave a comment