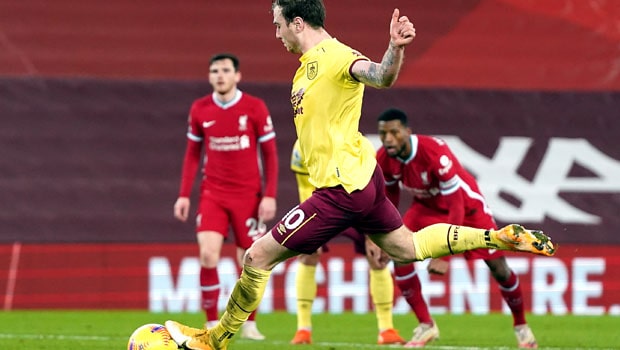 A four-game winless streak for Liverpool is now the talk around the world as the mighty seem to have fallen as Burnley won at Anfield, 1-0, this week. This was Liverpool's first loss at home in over 1,300 days – ending a 68-match unbeaten home streak.
"Everything, all the English words, massive, massive punch in the face or whatever," Liverpool manager Jurgen Klopp said. "It's my responsibility, that's the easy explanation. We had the ball a lot, created some and didn't finish the situations off. That keeps the game open and then they get the penalty — Alisson told me he didn't touch him, but I didn't see it back."
Ashley Barnes was allegedly tripped in the box by Liverpool goalkeeper Alisson with just seven minutes remaining in regulation. Barnes converted and Liverpool soon after saw themselves six points back of the No. 1 spot in the Premier League.
Liverpool last lost at home in Premier League action back in April 2017 vs Crystal Palace.
"They worked tonight hard and it didn't happen," Klopp added. "If something doesn't work you have to try harder, more often, longer. It was not easy to lose that game and we did it."
Through 18 matches played this season, Burnley have just 10 goals, with their sole penalty scored coming half-way through the campaign.
"It's not about blaming, we have to sort it together and we will," Klopp said. "In football you don't have a lot of time. We tried a lot, in some moments the right things and some not. That's the problem. You have to break the wall down by trying, in the right mood. We had chances."
Liverpool match up with Manchester United on the road in the fourth round of the FA Cup this Sunday. They're back in Premier League action a few days later vs Tottenham in London.
Leave a comment