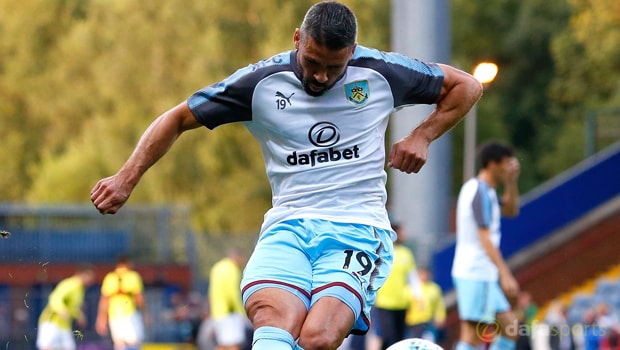 Burnley striker Jon Walters could return from injury much quicker than was initially expected, according to Clarets boss Sean Dyche.
Walters was expected to be sidelined until Christmas with a knee problem but Dyche says there is some hope he could return much quicker.
The Burnley boss has raised the possibility that Walters might be fit in time for Republic of Ireland's World Cup play-off next month.
Ireland defeated Wales this week to set up a two-legged November play-off for a place in Russia next summer.
Walters was expected to miss out but Dyche says that is no certainty. "We are still not putting timescales on it.
But it won't be days, it will be weeks. We are hopeful it will settle down quickly.
It already is," said Dyche. "We were getting a specialist's view of it, it needed a period to calm down.
It's a historical injury, a wear-and-tear injury and needed time to calm down. "Once it has settled down, it's getting strength through the knee and that's where we are at."
Although he was not fit to feature in Ireland's games against Moldova and Wales, Walters linked up with the squad and was sat with the subs in Cardiff on Monday.
Dyche says the open dialogue with the Irish camp is a positive from Burnley's point of view, with Robbie Brady, Jeff Hendrick and Stephen Ward all part of Martin O'Neill's set-up.
"There was nothing he could do away with Ireland which would comprise his rehab," added the Burnley boss.
"I think the lines of communication between clubs and country are a lot more open [than they used to be]. Jon has been important to the group there, a good professional.
"It was clear to everyone he wasn't going to play and there was good information shared by both sides."
Burnley are 2.70 to beat West Ham on Saturday at Turf Moor, the Hammers are 2.80 while the draw is 3.20.
Leave a comment