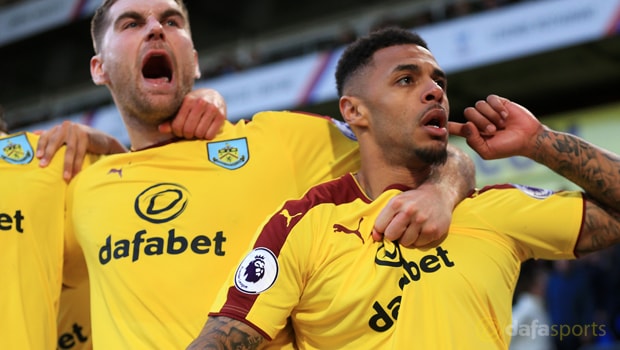 Andre Gray has backed his Burnley side to further improve next season after finishing 16th in the Premier League table.
Having been immediately relegated back to the Championship on both of their previous visits to the top flight, the Clarets never looked in any real danger this time around.
Sean Dyche's men were particularly impressive at home, winning 10 times in total and will need to be just as strong next season if they are to kick on.
Fresh reinforcements are likely, while Gray himself as been linked with a move away, with newly-promoted Newcastle believed to be interested.
However, the former Brentford man appears keen to stay put and help the club further establish themselves in the Premier League.
With Sunday's 2-1 defeat to West Ham meaning they only won one of their last seven, Dyche will be keen to reverse their downward spiral and will be working hard to transform their fortunes heading into next term.
Gray will be looking to kick on himself having continued his meteoric rise from non-league to the top level by netting 10 times in all competitions.
The 25-year-old is confident both he and the team can get stronger next season and does not foresee them being involved in a relegation battle.
"I think we're going to get better next year," Gray said.
"We've stayed up now, we're going to have that confidence and know the job a bit more, so hopefully we can kick on."
"It's a bit of a disappointing end but at the start of the season we'd have taken that."
Leave a comment