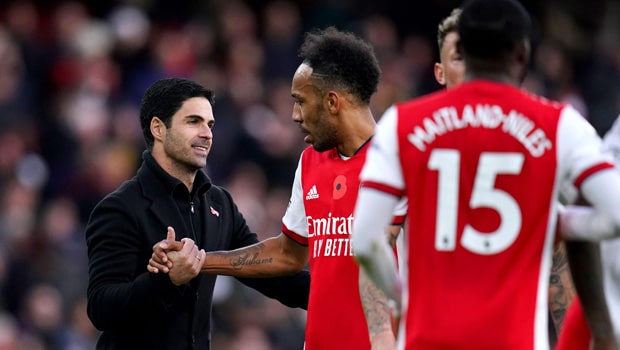 Things are tense at the Emirates Stadium, as boss Mikel Arteta has removed the club's captaincy from Pierre-Emerick Aubameyang.
Arteta made the drastic decision after the Gabonese arrived one day late from a trip abroad in which he was supposed to go to pick up his sick mother and his brother.
According to reports, the club gave Auba permission to make the trip, however returning a day after the agreement aroused the anger of Arteta, who considers it a disciplinary breach.
The decision to remove the captaincy from Auba and not call him up for this week's Premier League games has sparked rumors and speculation.
Auba's agent manifested on social networks by sending a direct message to Arteta, reminding him of his client's contributions to the Gunners.
Through Instagram, Kwaku Mensah posted photos of Aubameyang holding the FA Cup, Community Shield, and the Premier League Golden Boot award.
Mensah mentioned in the posts that Auba was not only the captain of the Gunners when the club won silverware, but he was also the goal scorer in the respective FA Cup and Community Shield finals.
Arsenal legend Martin Keown addressed the issue in an interview with talkSPORT. Keown said: "I did kind of feel that this might be left until the summer.
"It might be too disruptive to the group and to the club – too much noise to do something like this now… I'd have left it until the summer.
"If Arteta felt that Aubameyang had the characteristics to be that leader of the group and that was never in question then he might've rode this storm.
"But I think it's deeper than that. I don't think he believes he's the leader of the group, the right captain."
Leave a comment