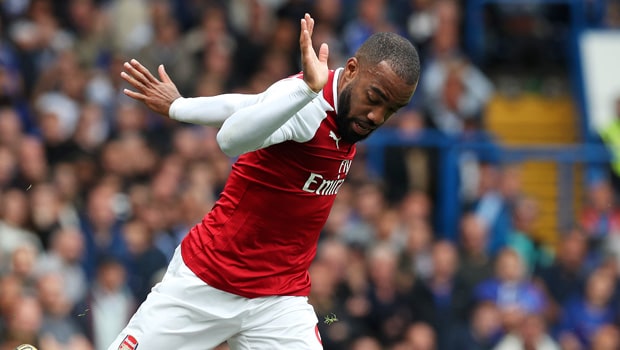 Since the arrival of boss Mikel Arteta, Arsenal has been in the process of rebuilding, and the work has not finished.
During the winter market, the club let go of several players who were not part of the Spanish coach's plans, including Mesut Ozil, Shkodran Mustafi, and Sokratis Papastathopoulos.
All these players left the Emirates for nothing, as the club's main priority was to lower the wage bill and give the club's finances a little oxygen.
But the process of purging the club began last summer when Mateo Guendouzi, Lucas Torreira, and Henrikh Mkhitaryan left the club.
And everything seems to indicate that the process will continue next summer since Arteta has a very clear vision of the club he wants to build.
Also, the Spaniard has all the support of the club's hierarchy to let go players.
Recently, the British newspaper The Sun released the list of possible exits, and two big names are on it.
They are Alexandre Lacazette and David Luiz.
The 29-year-old Lacazette came to Arsenal in 2017 after having an impressive career at Lyon. Still, the player has never achieved the same performance level that he displayed in the French league.
Under Arteta's command, Lacazette has tried to find his best football, but the player has failed, and it seems that the Arsenal boss will not give him more opportunities.
Also, Lacazette has been relegated to second striker and spends most of his time on the bench. This is because he has been overpass by youngsters Saka and Smith-Rowe.
For his part, David Luiz is a player who raises conflicting opinions in the Emirates. For some, Arteta has managed to make the player perform at a good level. But for others, Luiz's best days are left behind, and the player is accused of committing childhood mistakes that end up costing the club dearly.
Leave a comment