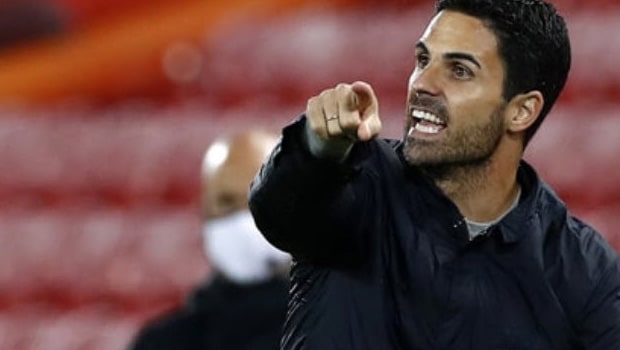 Arsenal has managed to get their second victory in four games, after beating Brighton 1-0.
Alexandre Lacazette would be the one who would score the only goal in a match that was complicated at times for the Gunners.
At the post-match press conference, boss Arteta was in high spirits and commented on how tough the last few weeks have been: "Any manager it's hard enough considering the context – it's been quite a challenge.
"I've suffered in some moments but I have great people around me.
"This period has been so important. We had a tough week, it wasn't so much about performances but about results yet you need results to start the confidence. Now with two wins, everybody is in a better mood. We've managed to get through this period while maintaining our team spirit and cohesion."
Arteta added that he hopes the victories will lead the club in a more positive direction, "It has been frustrating with defeats and that can affect the team but hopefully we can now go on a runs in a positive direction."
During the conference, Arteta was asked about the club's plans for the January market.
The Chief Gunner said: "The last few results won't change our approach to the window. And obviously we can't talk about any individual players.
Although the Spanish coach did not want to refer to any player, rumor has been running for weeks that one of the club's main targets is Real Madrid midfielder Isco Alarcón.
Isco could come to the Emirates to bring creativity and playmaking, the two departments where Arsenal have suffered the most this season.
According to various sources, the Gunners want to bring the player on a mid-season loan.
But Arsenal faces several problems to get the services of Isco. On the one hand, the player's high salary, although if the Gunners manage to negotiate the departure of Ozil, their finances could afford the Spanish player's arrival.
And on the other hand, Sevilla would be very interested in reaching a long-term agreement with the player. The current boss Julen Lopetegui knows the player very well and wants to take him to Ramón Sánchez-Pizjuán.
Leave a comment