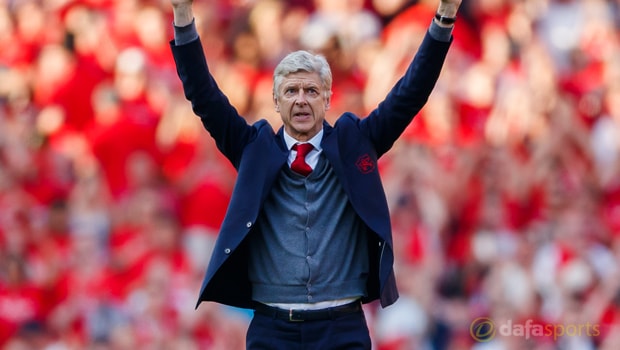 Departing Arsenal manager Arsene Wenger believes his side will mount a challenge for the Premier League title next season.
The Frenchman will move on at the end of the campaign after 22 years at the club. Wenger confirmed his decision last month and his final game will be against Huddersfield Town on May 13.
Wenger's final year in charge will end without a trophy after his side were beaten 1-0 by Atletico Madrid on Thursday in their Europa League semi-final clash.
Arsenal have not won a league title since 2004 and failed to qualify for the Champions League for the last two seasons but Wenger is adamant his side have what it takes to compete in the future.
He told Sky Sports: "It's a big job. The club has gone through the most difficult period in the last 10 years, building the stadium.
"I always felt that after 2016 that the club would be in a financial situation where we would compete again.
"What I could not predict is that clubs would move up another level financially that makes it more difficult now. But I still think Arsenal will come back and compete for the championship."
Wenger has refused to confirm his next move but he is adamant he will remain in football.
"I don't know [about a break]," Wenger added. "Maybe after three weeks I'll tell myself not to be stupid and get back to work. I'm completely open at the moment.
"I cannot imagine life without football, even if I don't work I will watch football every day. That will not change."
Leave a comment