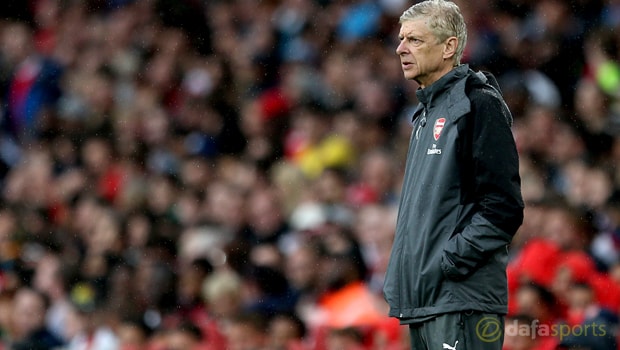 Arsene Wenger is happy with Arsenal's summer transfer dealings to date as he once more slammed the 'inflated' market that exists in football right now.
The Frenchman says clubs are paying huge amounts for 'very normal players' currently, while he believes this summer could yet witness new benchmarks in terms of fees paid.
Arsenal have signed Alexandre Lacazette for a reported club-record fee of £46.3 million and full-back Sead Kolasinac also arrived on a free transfer this summer.
Wenger has been linked with moves for Monaco duo Thomas Lemar and Kylian Mbappe, but he feels the latter could be well out of range for most clubs.
"The difficulty is to bring top-level players in because you pay a huge amount of money for very normal players at the moment.
As well, all the big clubs are chasing the same players and that provokes huge inflation," Wenger said.
"Maybe this will be the first time we [football clubs] pay over £200m, maybe over £300m with Neymar and around £200m with Mbappe. "So there is a huge inflation."
Arsenal signed previous club-record Mesut Ozil for £42.4m on deadline day in September 2013 from Real Madrid and, according to Wenger, they must be prepared to go to the wire again.
For now however, he remains content with his dealings in this transfer window and very much on the lookout for more additions.
"We are active, we are working hard and I think we have done well with Kolasinac, we have done well with Lacazette and we are continuing to work," added Wenger.
"There's the usual acceleration in the final part of August, but I think you have always to be on alert every day, because a good opportunity might turn up.
"Sometimes people you are after for a long time are not available and suddenly they become available.
So you have always to be on alert. That's what we do." Arsenal are 13.00 to win the Premier League this season.
Leave a comment