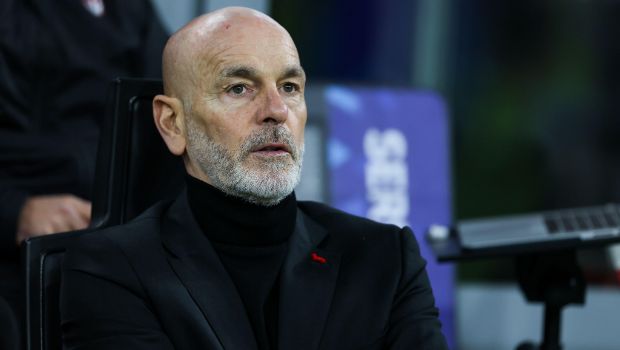 AC Milan manager Stefano Pioli says his team deserved to win the Scudetto because they were more consistent than City and title rival Inter Milan.
Pioli also praised the players and directors, especially Paolo Maldini and Ricky Massara, for their contribution to the team's success.
This becomes the first Serie A title won by the Rossoneri in 11 years after beating Sassuolo 3-0 at the Mapei Stadium on Sunday. They only needed a draw to secure the trophy, but they got the maximum points.
After winning his first Serie A title as a coach, Pioli, who could not hide his joy after the final whistle, told DAZN that the team have always believed in it.
Speaking on why Milan deserved to win it more than Inter, the former Fiorentina coach pointed out that "If you get till here, it means that you've had continuity.
The manager, who further explained their road to success, pointed out that the last game lost was against Spezia, which we were not supposed to. He added that the players' mentality and identity have been remarkable as they never give up.
He further stated that everyone has been fantastic as they never lacked rhythm or intensity.
He also stated that despite that some players were not getting enough playing time, Pioli pointed out that another reason for the team's success was because they won key games.
Describing the team directors as exceptional, he said everyone in the club played their part well in ensuring their success.
While nothing that hr alongside the coaching staff had fun working with the players, Pioli revealed that they prepared every single game and tried to find suitable solutions.
Enjoying all that they do, he said what is the most important was they were always clear ideas and a precise target which was to be better than last season.
While lauding both directors for building champions, he said his idea is to improve the players, adding that the club's ability to sign talented players brought results.
Written by: Oladipupo Mojeed
Leave a comment