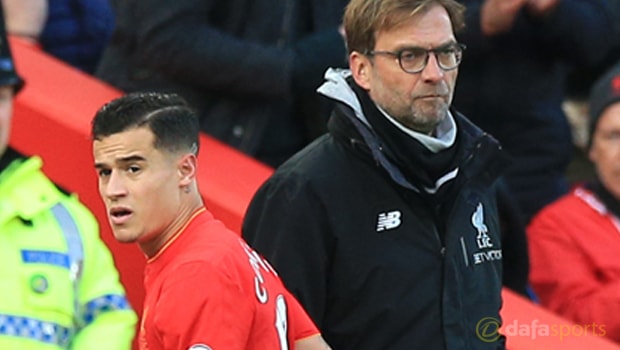 Liverpool playmaker Philippe Coutinho insists he is raring to go ahead of this weekend's Merseyside derby with Everton at Anfield.
The Brazil international is still trying to rediscover the form which saw him help Liverpool enjoy a strong start to the 2016-17 campaign.
Coutinho missed just over a month of action with an ankle problem over the Christmas period and Liverpool's hopes of a title challenge fell away.
Liverpool, who are priced at 1.44 to finish in the top four, remain in the hunt for a Champions League place but find themselves coming up against an in-form Everton side on Saturday.
Everton sit seventh in the Premier League and just six points shy of their near neighbours, having lost just once in their last 12 league outings.
The Reds' performances have improved over the last two months and Saturday's meeting could well prove to be a big moment as both club's search for European football.
Coutinho insists he is excited for the latest edition of the Merseyside derby as they look to build on the 1-0 win they claimed over the Toffees at Goodison Park at the start of the season.
"The week before the game, you can't wait to play and if you win, the level of joy you give to the fans is amazing," Coutinho said.
"They're the victories you always enjoy. "The rivalry is like any derby – it's intense.
"I've experienced these games both home and away and the intensity is equal with the fans.
"You're always on TV, it's one of the most difficult games and I don't think this one will be any different."
Leave a comment