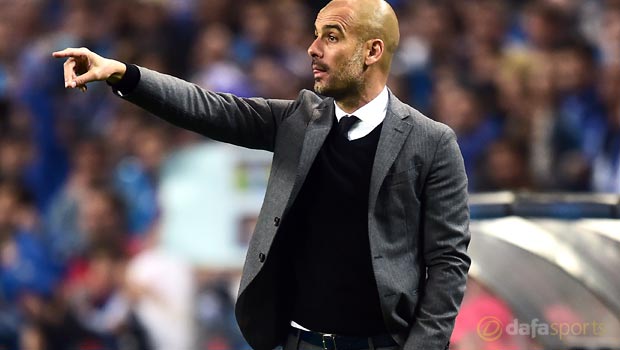 Despite a devastating display in the thrashing of Porto in the Champions League quarter-final second leg on Tuesday, Bayern Munich can still improve, according to boss Pep Guardiola.
The Bavarian giants are one of the favourites to pick up the biggest prize in European club football but they looked under pressure going into the tie trailing 3-1 from the first leg in Porto.
Guardiola has admitted that winning the competition is one of the club's targets as well as picking up domestic league and cup glory.
Any worries they may have had were dispatched in the first 45 minutes when they tore the opposition to shreds, scoring five unanswered goals at the Allianz Arena.
"I know how very important it was," the 44-year-old ex-Barcelona boss told ZDF Television. "It is about winning just like at Barcelona."
He added: "It's easy to love my players now. I am the coach of extraordinary players. I didn't expect such a first half.
"We can still play better. We lost the ball here and there and we can improve on that. We had a few problems in the second half. They had only a few chances in the second half but you should never relax in the Champions League."
Bayern are priced at 2.75 to win the Champions League along with Catalan giants Barcelona, who also progressed through to the semi-finals on Tuesday with their own dominant display against PSG.
Leave a comment