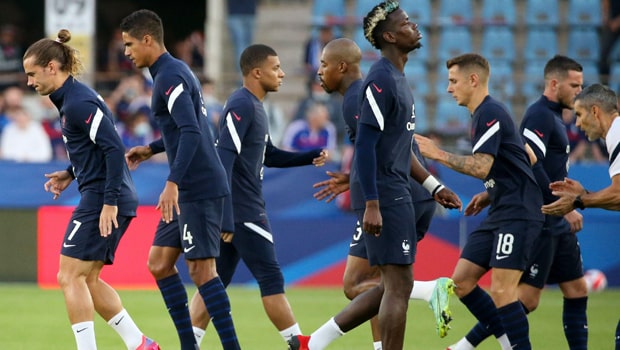 France midfielder Paul Pogba has said the Les Bleus are currently not the best team globally, following their latest draw against Bosnia and Ukraine in their World Cup qualifiers.
The Manchester United midfielder stated this while speaking to RTL. He also discussed France's recent form, adding that there is a lack of aggressiveness, which is one reason Les Bleus are struggling.
Pogba is calling for a positive reaction in today's final match of the international break against Finland.
He said the team needs to do a lot better, as it all comes down to the details. He added that there is a need for a change, and they need to be more aggressive, work harder, and show more desire.
While noting that it's down to everyone to do that, Pogba said seeing a player putting in a tackle gives a boost to go up. Including himself in that, Pogba said the aggressive game would work when they win the ball higher up the pitch and be more incisive.
Pogba, who stated that the same energy used to win the 2018 World Cup, remains called on the team to be fired up and put their recent performance behind them.
He said all they need to get back to winning ways and prove that they are still a force to reckon with in the world is to do the job on the pitch and see positive results.
Lamenting not winning, Pogba said France needs to show some pride.
The last time France won a game was at the European Championship against was against Germany in their opening League game. They topped the group after drawing their two other games against Hungary and Portugal,
But they suffered a shocking defeat in the last 16 against Switzerland.
Now back to the international scene, the defending world champions are yet to win a single game.
Leave a comment