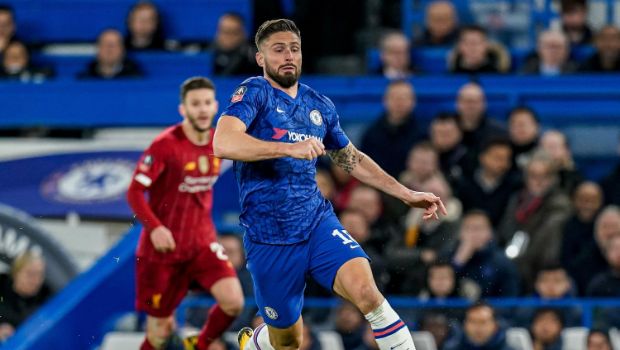 After agreeing to a new one-year deal, the AC Milan striker Olivier Giroud will stay with the team beyond the summer.
According to a top Italian journalist, Gianluca Di Marzio, the Frenchman agreed to a new one-year contract after a meeting was held between both parties on Wednesday.
The agreement, according to reports, was reached after his representatives, Vincenzo Morabito and Michael Manuello, met with the Rossoneri's management at Casa Milan.
Having started the negotiation a few weeks ago, both parties have now agreed on a new deal for the 2018 World Cup winner, whose current contract expires in three months.
Since the 36-year-old seemed keen to continue his adventure with Milan, the meeting between the two parties, which seemed like a formality, was positive.
Giroud had the opportunity to return to the Premier League with Everton, but he reportedly rejected a €10m contract offer from the Liverpool-based club in the January transfer window. This was a sign of his desire to stay in Lombardy despite not knowing his future at the club then.
According to Di Marzio, Giroud has verbally agreed to sign a one-year contract with Milan that will tie him to the club until June 2024, worth around €3.8m net plus add-ons.
Although the agreement is reached, reports say the Frenchman will put pen to paper on his new deal before the first leg of the Rossoneri's Champions League ties with Napoli, scheduled for April 12th.
The former Arsenal and Chelsea striker is having a good time at the club.
Having won the scudetto with them last season, Milan have qualified for the quarter-finals of the UEFA champions league, which had eluded them for some years before their return this season.
As Stefano Pioli continues to develop the team, the 2018 world cup winner is an integral part of the project.
The reason could not be far-fetched, having been a team player and the utmost professional both on and off the field.
Leave a comment