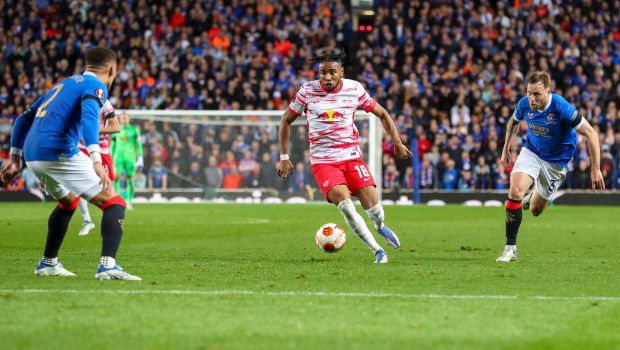 Chelsea will have to play their first few games of the season without their summer signing Christopher Nkunku, who is expected to be out for a long period. No specific time was stated for his unavailability after undergoing surgery on the backdrop of his injury during the preseason.
The 25-year French forward joined Chelsea from RB Leipzig in a deal worth around £52 million, but despite settling into the squad for the summer series in the USA, he sustained an injury after hurting his knee in Chelsea's final preseason game in the US in a challenge with Matt Hummels during Chelsea's friendly with Borussia Dortmund.
While Chelsea manager Mauricio Pochettino explained that he was skeptical about the extent of the injury at first, insisting on waiting on a scan, the club have now released a statement on Tuesday revealing the situation with the former PSG player.
"Nkunku has sustained a knee injury which will rule the forward out for an extended period. The 25-year-old has undergone an operation and will now begin a rehabilitation programme with the club's medical department." The statement said.
Chelsea will host Liverpool on Sunday in their first Premier League game of the 2023/2024 season without the striker that scored 58 goals in the last two seasons for the Bundesliga side.
The Blues will have to find a way to score after scoring just 38 goals all season in the Premier League, forcing them to 12th place.
Mauricio Pochettino may be forced to get Nicolas Jackson to start his first Premier League game, while Mykhailo Mudryk has impressed during the preseason and could be a feasible option with Raheem Sterling favoured to start up front.
Meanwhile, Chelsea are considering two requests more than others for Italian midfielder Cesare Casadei as Leicester and Serie A side Genoa are interested in the youngster.
Leave a comment