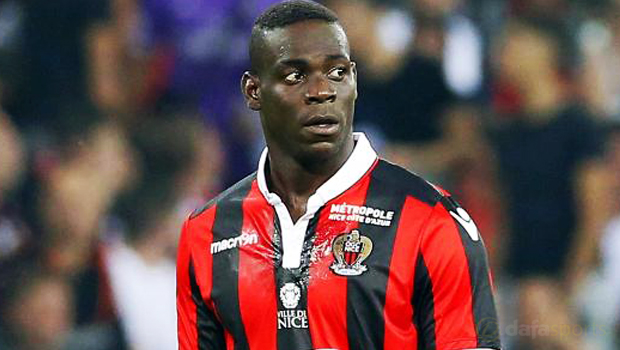 Nice striker Mario Balotelli insists he feels at home in France after claiming that neither Liverpool nor AC Milan were "ideal environments" for him.
The 26-year-old has enjoyed a strong start to the new campaign after scoring six goals in five matches for his new club.
Balotelli signed for the Ligue 1 outfit in the summer on a free transfer, with Nice willing to give him a one-year deal following disappointing spells in Italy and England.
The former Manchester City star joined Liverpool in 2014 but he failed to impress at Anfield or at the San Siro during a subsequent loan move.
The Italy international insists he only spoke to Jurgen Klopp on one occasion during his time with the Reds and now feels relaxed around his new team-mates.
He told Sky Italia: "The problem there [Milan] is the administration. There's only one person who is phenomenal, and that's [club CEO, Adriano] Galliani.
All the rest is just… confusion. "At the start, I chose Nice for the climate, I wanted to be in a relaxing but beautiful place, where it's difficult to get out the wrong side of the bed.
The other reason I chose Nice is because there's a decent group of young players. We're all about the same age."
The forward will remain with Nice during the international break this week after missing out on a call-up for the Azzurri's World Cup qualifiers against Spain and Macedonia.
Balotelli believes he needs more time before being ready to impress Italy boss Giampiero Ventura. "It was right not to select me because I didn't deserve it," he added.
"It's better for Ventura to not select me this time around because when I return, I want to be at my best."
Leave a comment