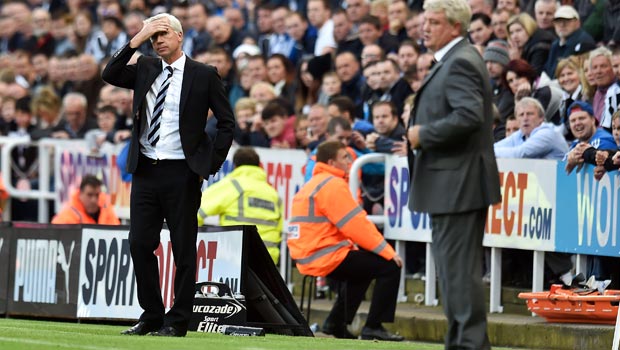 Under-pressure Newcastle United boss Alan Pardew has admitted the recent 'mass hysteria' is affecting his players, but he is determined to prove the doubters wrong.
Pardew is currently under the media spotlight for the wrong reasons after a terrible start to the campaign.
The Magpies are rock-bottom of the Premier League and supporters are expected to protest before Saturday's home clash against Hull City.
Last weekend's 4-0 defeat to Southampton was the final straw for some fans, but Pardew insists he is the right man for the job.
The 53-year-old insists the added pressure is affecting his players, but he is determined to turn the club's form around.
He said: "The situation at the moment is almost like mass hysteria. It has really gone to a level which makes it really difficult for the players to perform in.
"I'm hoping we can turn that around. I don't expect it to be easy. It has been suggested that I don't care about this position as I've got a long contract and I'm going through the motions.
"Nothing could be further from the truth. I was absolutely sick after the game on Saturday.
"But it can also make you stronger – it can make the players stronger too. I had some really testing times last season, as we know. It's about being a manager who can control certain situations.
"I love this football club. Yes, I have been hurt this week. But for me, it is really about, what can I do then? I have tried to prepare the players for the scenarios ahead because you know and I know that it will be a difficult environment to play in on Saturday."
Leave a comment