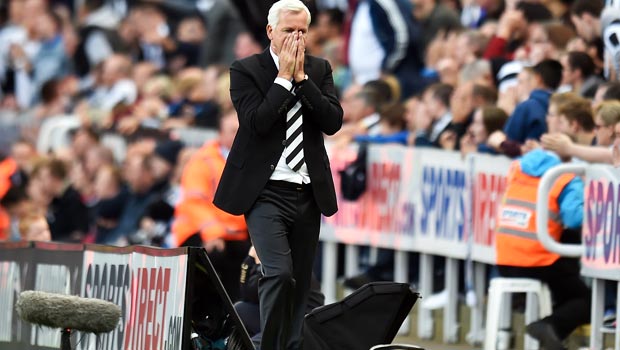 Alan Pardew has told the Newcastle fans that the 'mass hysteria' that surrounds his future at the club is starting to affect the players.
Calls for Pardew to be axed following the 4-0 defeat at Southampton last weekend are louder than ever before and there are expected to be demonstrations before, during and after the game against Hull on Saturday.
For now Pardew is staying at the helm but he believes a bad atmosphere against Hull will make it almost impossible for the players to perform.
Newcastle sit bottom of the Premier League table and are desperate for the win against the Tigers, but Pardew says that will be tough without the fans on board.
"The situation at the moment is almost like mass hysteria," admitted Parew. "It has really gone to a level which makes it really difficult for the players to perform in.
"I'm hoping we can turn that around. I don't expect it to be easy.
"It has been suggested that I don't care about this position as I've got a long contract and I'm going through the motions.
"Nothing could be further from the truth. I was absolutely sick after the game on Saturday (the 4-0 defeat at Southampton)."
Pardew has a lengthy contract at the club and brushed off the suggestion that his position is now untenable.
"I have never really focused on what that word means because I'm under contract to this job," he added.
"All I can do is make sure that our performance is nothing like that again. I have been here for nearly four years and I think I am in the best position to do that."
Newcastle are priced at 2.20 to beat Hull, with the Tigers 3.27, while draw is 3.23.
Leave a comment