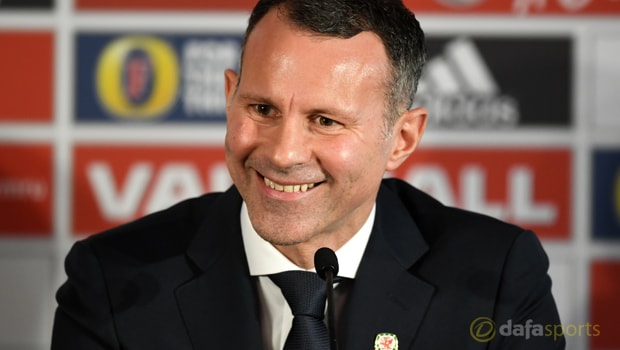 New Wales manager Ryan Giggs has batted off criticism of his commitment to international football and insisted
he intends to fulfil a lifetime's ambition by taking his country to a major tournament.
Despite being one of the most decorated footballers of all time, Giggs never managed to get to a European Championship or World Cup Finals with Wales.
He played 64 times for his country between 1991 and 2007, and came closest to qualification when missing out on Euro 2004 after a play-off loss to Russia.
Giggs admits it was one of the toughest things in his career to repeatedly miss out with his country, but he is determined to fulfil that dream as Chris Coleman's successor with Euro 2016 semi-finalists Wales.
"It wasn't enjoyable going on holiday and watching my mates play in the European Championship or World Cup," said Giggs.
"All I could do was try to get to a major championship. I always believed we could do it.
"There were campaigns where after a few games we were out of it and it was frustrating. But it still burns, that desire to get there and I want to do it as a manager."
Giggs won 34 trophies during his club career, including 13 Premier League titles and two Champions League successes.
He came in for criticism however in his approach to international friendlies, having not featured in one between 1991 and 2000.
Some have suggested that will give him a headache now as national team manager, but the 44-year-old insists he had his reasons for missing out and that it won't be a problem.
"I played more than 1,000 games and I didn't get there without managing myself," he said.
"Early on in my career I had problems with my hamstrings and missed loads of United games, but the criticism I'm getting is something I just have to deal with by winning games.
"I want all the players to report for every game. That is impossible for whatever reason, so you pick a squad, some pull out and that gives others a chance."
Leave a comment