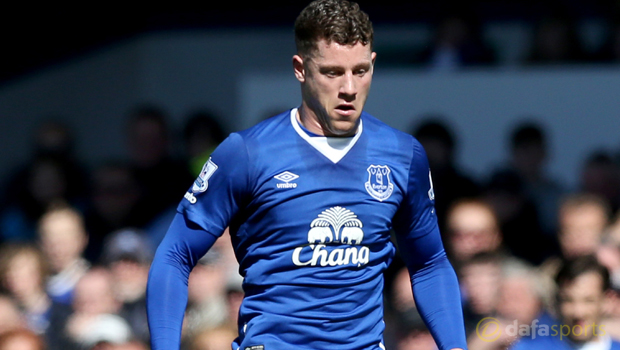 New Everton boss Ronald Koeman admits he is excited to work with midfielder Ross Barkley as he tries to make the England international a better player.
The Dutchman is already looking at his squad for next season, just days after he was confirmed as the club's new boss.
Koeman has his work cut out to improve the club's defensive woes but he admits he is looking to play with an attacking style. Barkley is expected to be at the heart of that, despite enduring a disappointing end to the campaign at Goodison Park.
He has been compared to the likes of Paul Gascoigne in the past but the 22-year-old has struggled with his consistency since he broke into the Toffees first team. However, Koeman believes he can help Barkley kick on and improve his game in the coming years.
He told the Liverpool Echo: "He is already, at his age, a key player for Everton. But he is still young.
I am looking forward to working with him and making him a better player and that's really what we try to do. "But in the end it's all about the player himself.
Of course we will give all the players the support to improve them as individual players.
"It's still a little bit difficult for me because I need to see him in training to form a 100 per cent opinion about what his best position is.
It will be one of the midfield positions, but sometimes players play on the left side or the right side, but he is a vital young player in the Everton team and he will get that support."
Leave a comment