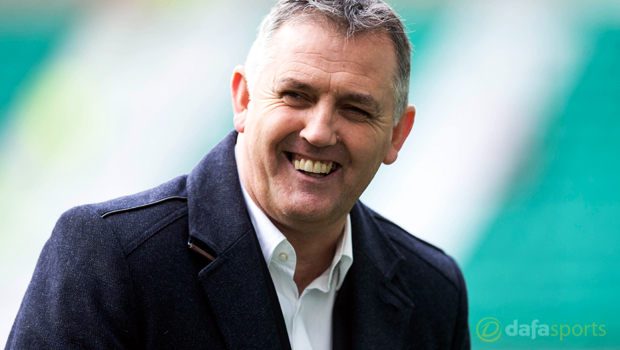 New Blackburn manager Owen Coyle insists he is ready for the tough challenge of trying to guide the club back to the Premier League.
Rovers, who are 41.00 to win the Championship outright, are preparing for a fifth consecutive campaign outside of the top flight after finishing 15th last term and never looking likely to mount a push for promotion.
The north west outfit have failed to finish higher than eight under a succession of managers since dropping down into the second tier of English football.
Coyle is the latest to be tasked with trying to guide the former Premier League winners back to the top division in the country.
The 49-year-old, who has just recently returned from the MLS where he spent two years in charge of Houston Dynamo, was appointed to take over following the resignation of Paul Lambert.
The 2016-17 Championship has been made even tougher with the likes of Newcastle and Aston Villa looking for an immediate return to the top-flight but Coyle insists he is ready for the challenge.
Coyle said: "Whatever challenge you face, that becomes your toughest.
"If I think back to when I took over with John Hughes at Falkirk. We were player-coaches and the manager left to go to Dundee United.
We took over as player co-managers and went on to win the league that year.
"I was still playing and I think I finished top scorer and player of the year that year, so it was just a magnificent season, but it was a tough challenge because it was new to us.
"From there going to St Johnstone, which again became your toughest challenge.
It was a club, in respect of Scotland, that was lower than what it should be, and we built that up and did fantastic, so much so that I earned the right to be the Burnley manager.
"And the same thing, that then becomes a tough challenge going in."
Leave a comment