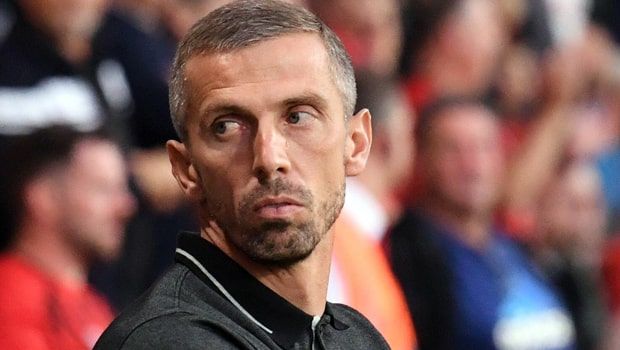 After last weekend's 1-0 win over Leicester City that took Bournemouth out of relegation waters, skipper of the team Neto has charged his teammates to build on it as they go into the final eight games of the season, hoping to avoid the drop into the championship.
Bournemouth currently sits in 15th position with 30 points from 30 games and three points from the closest drop position, 18th, where Nottingham Forest sits. Also, there are two teams between the Cherries and Forest, with Leeds United and Everton in 16th and 17th, respectively, involved in the relegation battle.
Bournemouth travels to Spurs before hosting West Ham in their next two games, and Neto thinks his teammates have to keep the mentality if they are to avoid the drop.
"I think we have to keep the mentality, the spirit, and fight because if you believe in yourselves and we fight until the end, then we can play with all teams. So we have to keep this mentality." Neto said.
Neto joined the club in the summer from Barcelona and was made the club captain in February by Manager Gary O'Neil, who hailed his influence in the squad.
Neto said he was excited to become a captain and said the role doesn't depend on the player but on the environment and the people who have to choose.
Bournemouth have improved, getting nine points in their last five Premier League matches, scoring four and conceding six. Three wins in the last five include wins against Liverpool, Fulham, and Leicester City. The two other losses have been to Aston Villa and Brighton.
Southampton, Leeds United, and Chelsea complete their next five games after clashes against London clubs Tottenham and West Ham United.
If Bournemouth gets an unlikely win at Tottenham on Saturday, they could move as high as twelfth on the table, depending on results from other venues.
Leave a comment