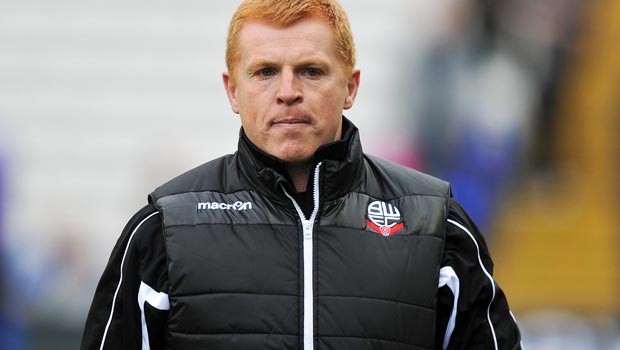 New Bolton Wanderers boss Neil Lennon has said that he is worried his reputation could cause him problems in England after being sent to the stands in his first game as Bolton manager.
The former Celtic boss was punished for leaving his technical area too often during his side's 1-0 win at Birmingham City.
The Northern Irishman was sent to the stands after stepping on the pitch to tell striker Craig Davies to allow Jay Spearing to take a penalty – which Davies took himself, and missed.
"I hope my reputation from Scotland hasn't preceded me. I haven't been sent off for two years," Lennon said. "My only misdemeanour today was showing enthusiasm. Officials need to cut people a bit of slack."
Initially it was unclear as to why Lennon was banished by referee Mark Haywood, but it was later confirmed that he was dismissed after being warned for "consistent infringement" by fourth official Amy Fearn.
It is likely that the Trotters chief will appeal against the decision and he said afterwards: "I think it was very, very harsh. It wasn't as if I was remonstrating with anyone. I've seen a lot worse in Scotland.
"You've got to understand it's my first game, we're in a difficult position and I'm not used to the ways of it down in England."
Bolton next face a visit to Charlton Athletic on Tuesday evening.
Leave a comment