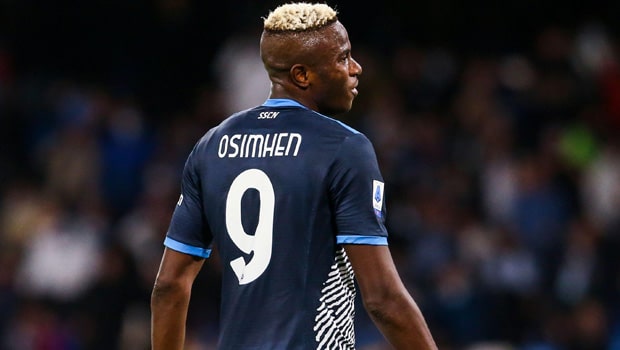 Napoli club President Aurelio De Laurentiis has insisted that star striker Victor Osimhen will be part of the team for next season.
He also stated that the Nigeria striker remains on his current contract for two years.
This follows interest in Osimhen, who emerged as Serie A top scorer last season from top European and Saudi clubs.
Speaking with Sky Sport Italia following the signing of midfielder Jens Cajuste from Stade de Reims, he said: "Osimhen is staying; he has another two years of contract; where else does he go?"
De Laurentiis further told the reporters that Napoli have contracts, and both parties must always respect them because it's a two-way relationship.
The club owner further stated that long as there is transparency, he always gets on well with Osimhen.
"There is transparency in every instance. Stay calm," he added.
Osimhen emerged as the first African highest goalscorer in the league last season after George Weah, following a remarkable campaign that saw Napoli crowned Serie A Champions for the first time in over 30 years. The feat was largely to Osimhen's 26-goal Golden Boot-winning contribution.
This has raised his value, leading to negotiations over a contract extension for the Nigerian.
A move to the likes of Paris Saint-Germain, Manchester United, or Chelsea has yet to materialize, and those clubs knew how tough a negotiator ADL is.
Despite this, Osimhen is on the radar of top clubs in Saudi Arabia, where it has been reported that he could earn ten times his current salary.
Since both parties have yet to reach an agreement on a new deal, transfer expert Gianluca Di Marzio reports optimism surrounding the situation.
All the interested party needs to do is to meet his release clause, but it's also uncertain that he will also want such a move.
Leave a comment