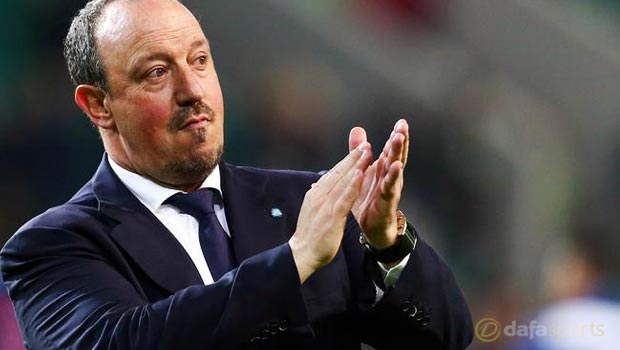 Rafael Benitez has blasted suggestions he could leave Napoli to take charge at Manchester City in time for the start of next season.
Pressure is mounting on Manuel Pellegrini at the Etihad Stadium following a disappointing season that has seen them slip way off the pace in the race for the Premier League title.
Staying in the top four and qualifying for the Champions League is now the main objective but, even if that is achieved, there is a serious question-mark over the future of Pellegrini.
Benitez will see his current deal with Napoli expire in the summer and he has been heavily linked with the City job following previous spells with Liverpool and Chelsea.
"I have not had contact with City, unlike what I've read in England,"
Benitez said.
"I have spoken to the (Napoli) president via messages but we have not been able to meet due to our busy playing schedule in order to evaluate the business plan.
"Now our focus is on matters on the pitch."
Napoli are on course to reach the semi-finals of the Europa League as they lead Wolfsburg 4-1 going into Thursday's quarter-final second leg.
"We can fight until the end for all of our aims," Benitez added. "We can still qualify for the Champions League, whether it is by winning the Europa League or by finishing in the top three of Serie A.
"We all know how crucial qualification for the Champions League would be in terms of future investments."
Leave a comment