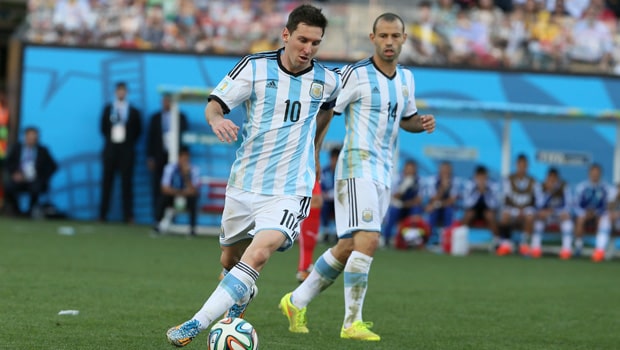 Argentina absolutely dominated Honduras in front of a sellout crowd in Miami, FL as Lionel Messi's two goals led the way for a 3-0 result. Lautaro Martinez scored the other goal for the World Cup-bound side.
64,420 fans packed into Hard Rock Stadium in South Florida for a chance to see some of the best athletes in the world. Messi impressively played a full 90 minutes, extending Argentina's unbeaten streak to 34 games over the past three years.
"Obviously we knew the rival we were going to face, if they scored three goals in a final against Italy, it's not that drastic or bad that they scored three on Honduras," Honduras coach Diego Vasquez said.
"They scored six goals against Estonia, so they scored fewer against us than one might expect. We have to accept the difference between a World Cup team like Argentina with so many prestigious players and our team. We will take the positives and keep growing."
Argentina more or less had a full squad as they look to get as many reps in hand ahead of the World Cup. Argentina's coach, Lionel Scaloni, did make two changes: starting Geronimo Rulli at goalkeeper and Gomez on the wing instead of Angel Di Maria.
"The game was what we expected," Scaloni said. "We played how we had to play. I am satisfied with that. The Argentine national team whenever we play, it's a huge responsibility, but we need to enjoy it, the fans need to enjoy it. At the end of the day, it's a game. The important thing is to play the way we want to play and for people to enjoy it. That is more important than the result."
Martinez opened the scoring in the 16th minute before Messi added his pair (45'+2′ PEN, 69′).
"It's important for Leo to be comfortable and enjoy playing football and I think he is enjoying it right now," Scaloni added.
Argentina will remain in Miami and continue to train at Inter Miami's training facility in Fort Lauderdale. Their next friendly is against Jamaica next week in New Jersey.
The World Cup in Qatar is set to kick off on 20 November.
Leave a comment