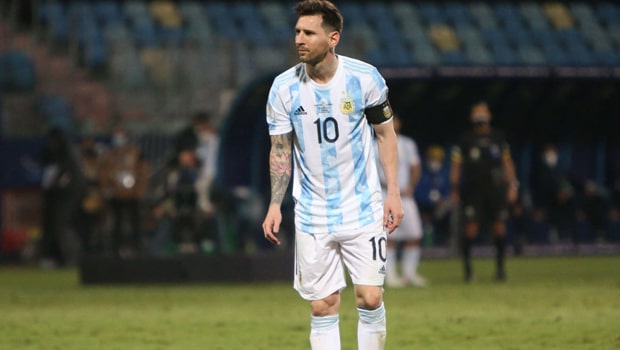 Argentina captain, Lionel Messi, has revealed that he and his teammates are solely focused on the Copa America title ahead of their semi-final tie with Colombia on Wednesday.
Messi, who is out of contract at the Camp Nou and has become a free agent, is yet to win an international trophy with the national team except at the youth level.
The Barcelona legend has been important for the drive for the Albeceleste as they have won four of their last five Copa America matches with Messi topping the scorer chart with four goals and four assists.
However, he has stated that the individual prize is not his motivation but a focus on the big prize as they face Colombia.
"I've always said that individual prizes are secondary – we're here for something else, We have an objective and we're focused on that. It was a hard match. We know how difficult an opponent they can be. The important thing is we've taken another step forward." Messi said.
Argentina will face the winner of the other semi-final between Brazil and Peru. They defeated Ecuador 3-0 in the Quarter-final, Bolivia 4-1, and also recorded 1-0 victories against Paraguay and Uruguay after starting the competition with a 1-1 draw with Chile.
Meanwhile, Colombia had as recently as June played a 2-2 draw with Argentina in the FIFA World Cup qualifiers.
However, the team didn't have it all smooth till the semifinal point after recording drawing one and losing two of the group stage matches which had started with a 1-0 win over Ecuador.
The win was followed by a 0-0 draw with Venezuela before losing 2-1 to Peru and hosts Brazil which saw them face Uruguay in the Quarter-final nevertheless.
After a 0-0 draw in the 90 minutes, Colombia pipped the Uruguayans on a penalty to face Argentina.
Leave a comment