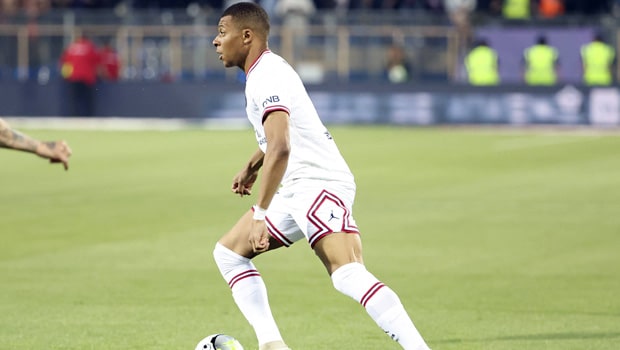 Kylian Mbappe has secured maximum ports for Paris Saint-Germain in their 2022 Champions League opener after defeating Serie A giants Juventus at the Parc De Princes on Tuesday.
The World cup winner was a thorn in the flesh of Juventus defenders, playing chief tormentor as Paris St Germain started their Champions League campaign on a high note.
Mbappe, whose brace was enough to secure the win for the hosts, opened the scoring with a stunning goal.
The striker then added a second in the opening halfbeak.
Juventus midfielder, WestonMcKenziee who came in as a substitute, reduced the deficit after the break as the French champions' level went down a notch.
PSG are presently in high form and confidence as they currently top the llg. Juve had chances to equalise, but we're stopped by the goalkeeper Gianluigi Donnarumma. The Italian number one keeper made several good saves to make up for a blunder for the visitors' goal.
Such performance ensured that PSG beat the Italian side for the first time in eight meetings, having lost the last six games against them.
Neymar also had a chance to make it 3, but his volley from close range was kept out by Mattia Perin.
Donnarruma was in great pain, as he made crucial saves to help his team secure maximum points.
PSG are presently in high form and confidence as they currently top the French Ligue 1 table.
For Juve, they have not had a fantastic season so far. They came into the clash on the back of 1-1 draw against Fiorentina.
PSG went into the clash after defeating Nante over the weekend.
The win has now taken Christophe Galtier's team to the second position in Group H.
Portuguese champion, Benfica currently top the group with three points after defeating Israeli side Maccabi Haifa.
Leave a comment