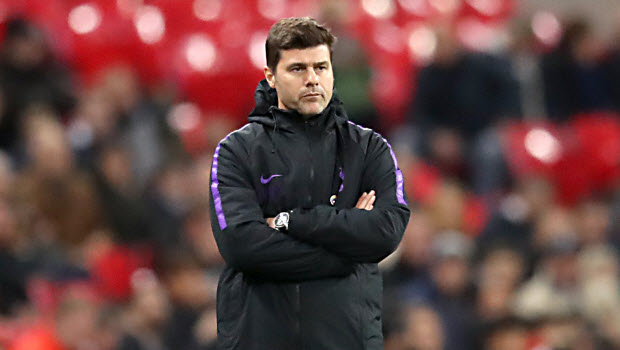 Former Manchester United skipper Gary Neville is urging the club to go after Tottenham boss Mauricio Pochettino as the long-term successor to Jose Mourinho after the Portuguese was sacked on Tuesday.
United are set to appoint a caretaker boss for the remainder of this season within 48 hours, but Neville has no qualms in suggesting the current Spurs boss should be their top target as a permanent replacement.
"If I look at the values of United, you look at Pochettino's belief in young players at Southampton and with Tottenham," Neville told Sky Sports.
"You look at his performance levels and style of play, the way in which he carries himself at all times – publicly and in private – I have been fortunate enough to spend two or three days at Tottenham's training ground.
And, for me, he just feels like the most ideal candidate." The Argentine has excelled at Southampton and Tottenham and although he has yet to win a major trophy, Neville says that shouldn't be the criteria United focus on given how things played out under Louis van Gaal and then Mourinho.
"There will be others who say 'no', but Man Utd have tried managers who have won European Cups, managers who have won multiple leagues, managers who have had that solid grounding in the Premier League," he added.
"My view is they need someone who meets the three key principles of that football club – the promotion of youth, entertaining football, and to win football matches.
"Pochettino's Tottenham are 2.70 to win their Carabao Cup quarter-final at north London rivals Arsenal on Wednesday night. The Gunners are 2.50, with the draw 3.50 at the Emirates.
Leave a comment