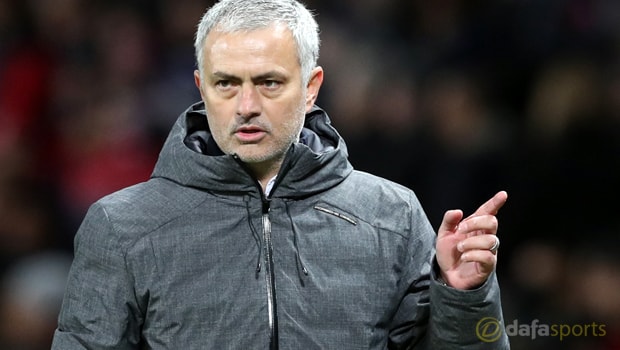 Manchester United manager Jose Mourinho has claimed he will stay at Old Trafford for at least three years, as long as he is wanted by the club's board.
The former Porto coach has yet to complete a full season at the club but he is already dreaming of the future.
United have won just two major trophies since Sir Alex Ferguson retired in 2013, with Mourinho winning one of them with the EFL Cup this year.
The Red Devils are still in the Europa League and they look in a good position to go all the way, and they can be backed to win the tournament at odds of 2.30.
Mourinho is hoping to secure his team Champions League football next season, but they are six points off fourth place in seventh.
Regardless of his team's success this season, Mourinho insists he is happy to plan for the future as he looks to stay for at least two more years.
He told Portuguese TV channel SIC: "A minimum of three years, I think I will be here, I think the club understood the necessity to give stability to all levels.
"I believe if we do that, even without a massive success, which is harder in football, even more so in England, but with some type of success, I see myself staying here if they want me to stay.
"If they want me to stay I will stay, but like I say, we both need to be happy. I'm not a type of person to be at a club for 10, 15 years, without real success.
"I need to have true success, my life is like that, I need that pride and happiness. In all honesty, I would like things to go well and be here many years."
Leave a comment