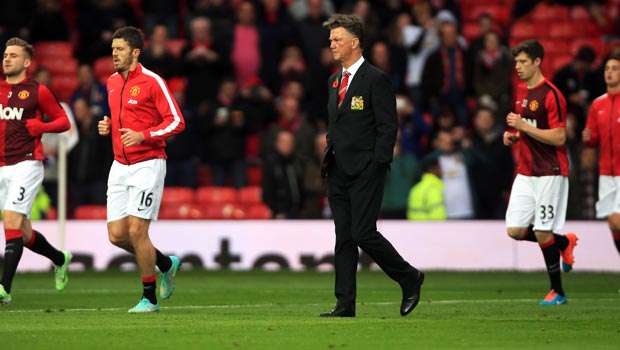 Manchester United boss Louis van Gaal has conceded that his side's start to the season has not been good enough, but feels his methods will bring long-term success to Old Trafford.
Despite initial excitement at the Dutchman's appointment, their impressive pre-season and Van Gaal's claims that it would take "three months" to fix United's problems, after 10 matches the Red Devils sit 10th in the Premier League having picked up just 13 points. By the same time last season under David Moyes, United had four more points than they do at present.
"It's not good enough," Van Gaal said. "I feel, myself, very lousy for the fans firstly, but also for the board because they have a great belief in me and my players and my staff and when you have 13 points out of 10 matches you are not doing well."
The 63-year-old was presented with opening fixtures seen as more favourable than those faced by Moyes at the start of his short tenure, but United have yet to win away from home, despite having faced both Burnley and Leicester, two of the promoted sides, on their travels.
They have also failed to win at Sunderland, West Brom and rivals Manchester City last weekend.
The pressure on Van Gaal is compounded by the fact he spent over £150million on six new players in the summer, but he has demanded patience from supporters and the media in his pre-match press conference ahead of his side's clash against Crystal Palace.
"We are in a process and that process shall take more than one year," he said.
"It takes a lot of time. But at the end, when they know it and they are doing the things with conscience, the results shall come."
Leave a comment