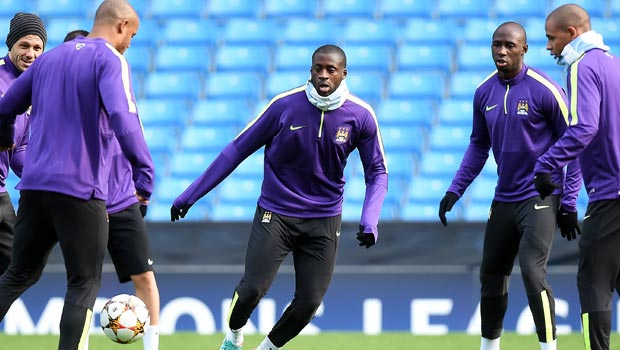 Manchester City manager Manuel Pellegrini has dismissed any suggestions that midfielder Yaya Toure could be sold by the club.
Toure has been talismanic in the middle of the park for City since signing from Barcelona in a £24million deal in 2010. However, he has been subject to much criticism in recent weeks after failing to perform to his usual high standards.
After being sent off in the midweek Champions League defeat to CSKA Moscow, which left City's chances of progressing hanging by a thread, there have been reports the Citizens are considering offloading the 31-year-old Ivorian.
However, City manager Manuel Pellegrini is adamant Toure will be staying put.
"There must be a lot of reports telling that Yaya will be sold," he said. "Maybe all the other teams want Manchester City to be a weaker team.
"Yaya is a very important player. He played very well in the first half (against CSKA) – he scored a goal. In the second half he made a mistake and he was sent off but never in my mind am I sure nobody at the club is talking about selling Yaya Toure."
Toure enjoyed a sparkling season in their last Premier League campaign as City won the title and he scored 20 times.
Toure's poor recent form goes hand-in-hand with City's underwhelming start to the season, with the Blues facing an early exit from Europe and also falling behind Premier League leaders Chelsea over recent weeks.
Leave a comment