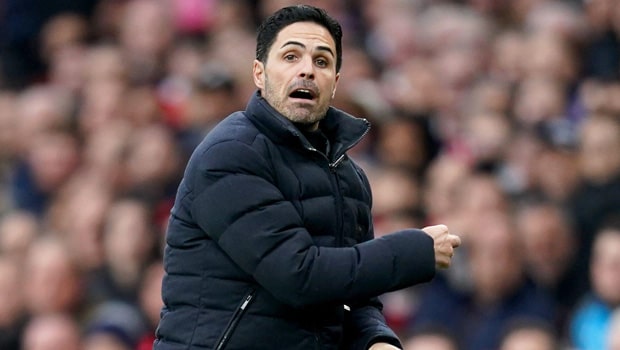 Arsenal Manager Mikel Arteta has stated his excitement about facing Manchester City and Pep Guardiola in the FA Cup fourth-round tie on Friday at Etihad Stadium.
Arsenal and Manchester City are currently competing for the Premier League title, with the Gunners in first and Manchester City in second place.
Friday's clash between both teams is the first between them this season, with two Premier League fixtures still expected in potential title deciders as five points divide both teams on the Premier League table.
Arteta, who was appointed in 2019 to replace Unai Emery at Arsenal, was an assistant to Pep Guardiola at Manchester city for three years.
Arsenal has only lost once in the Premier League this season and beat Manchester United 3-2 at the weekend, cementing their title charge.
Mikel Arteta has stated that competing against and with Pep Guardiola is something he has hoped to avoid.
"We both want to win and defend our clubs in the best possible way. That has always been the case since day one. I would prefer to do it with someone else, to be fair. I want the best for him, genuinely, and when you are challenging someone like this, something comes in between that. So it's a strange feeling, it is what it is, and that's our challenge." Arteta said.
FA Cup Fourth Round Fixtures:
Friday, January 27
Manchester City vs. Arsenal
Saturday, January 28
Walsall vs. Leicester City
Accrington Stanley vs. Leeds
Southampton vs. Blackpool
Ipswich Town vs. Burnley
Luton vs. Grimsby Town
Blackburn Rovers vs. Birmingham City
Sheffield Wednesday vs. Fleetwood Town
Bristol City vs. West Brom
Fulham vs. Sunderland
Preston North End vs. Tottenham
Manchester United vs. Reading.
Sunday, January 29
Brighton vs. Liverpool
Stoke City vs. Stevenage
Wrexham vs. Sheffield United
Monday, January 30
Derby County vs. West Ham
Leave a comment